SCENTED CANDLE - GOLDEN HOUR
Open media in modal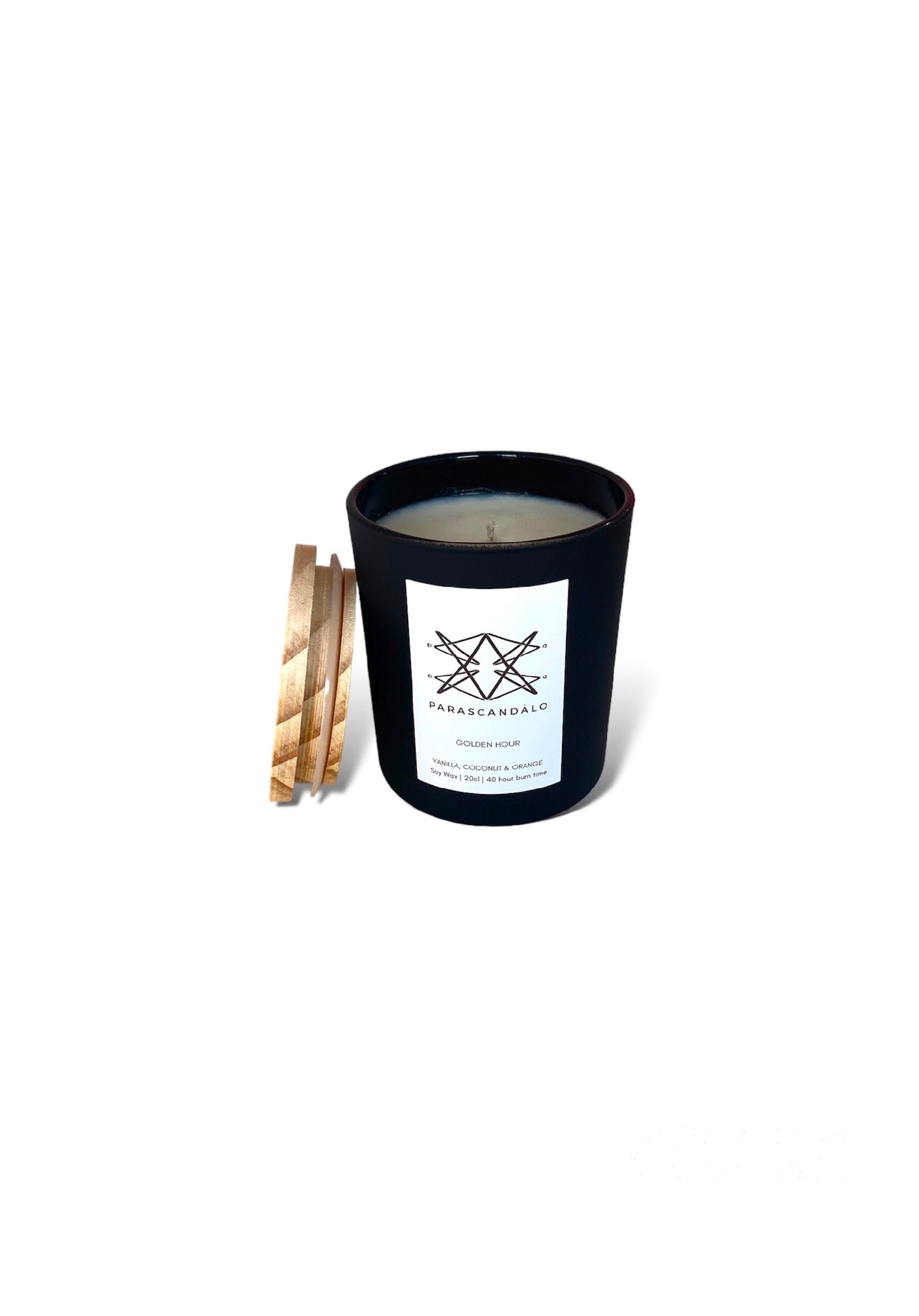 Open media in modal
SCENTED CANDLE - GOLDEN HOUR
This candle is a harmonious blend of vanilla, coconut, and orange. It creates a warm and inviting atmosphere with the comforting sweetness of vanilla, the creamy richness of coconut, and the zesty freshness of orange. Perfect for a tropical escape at home.
 Our candles are made with soy wax which is made from natural ingredients so there are no toxic burns. Vegan using a blend of fine fragrance oils - paraben-free and not tested on animals
These luxury scented candles come in a black glass vessel with a wooden lid, packed in a box, along with a candle care card and complimentary PARASCANDALO matches
These 20cl candles have a 40hour burn time.
Always follow our candle care instructions that accompany each candle.